oRIGINAL AND LUXURIOUS EXPERIENCE AT WINK HOTEL DANANG RIVERSIDE
As the first resort hotel of the Wink Hotels brand, this is a perfect destination for all visitors to Da Nang City. With a convenient location, located on the banks of the beautiful Han River as well as near the vibrant and youthful My Khe beach.
Wink Hotel Danang Riverside includes a hotel area, a three-storey entertainment area and a serviced apartment area branded as Wink Suites. This 5-star hotel features a patio and an air-conditioned lounge, free wifi and a private bathroom.
Each room at Wink Hotel Danang Riverside is equipped with a work desk, safety deposit box, flat-screen TV, some rooms have views of Da Nang city and the beautiful Han River.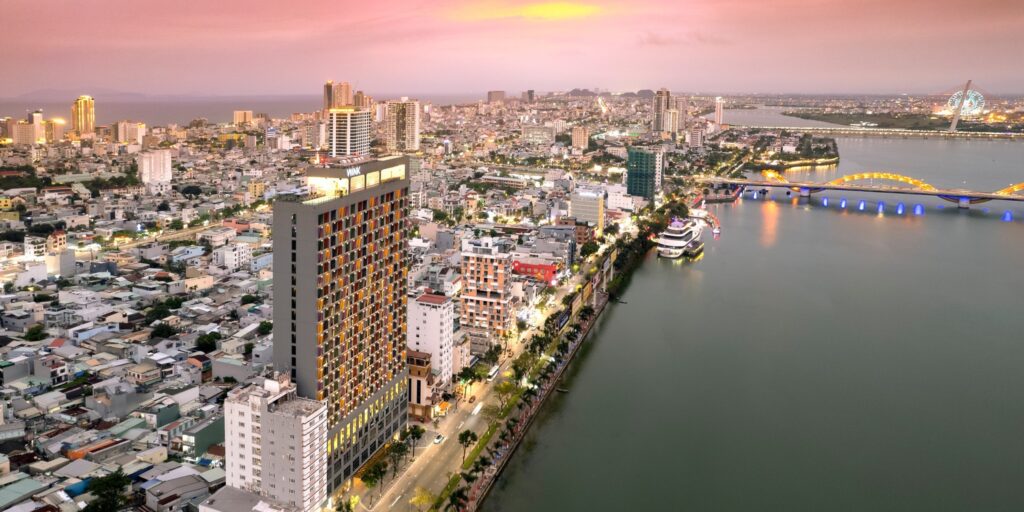 Image: Wink Hotel Danang Riverside
Luxurious design and unique color
The special feature of Wink Hotel Danang Riverside for every visitor who has ever experienced it is probably the aesthetic design style here.
Using luxurious interiors along with a minimalist design style, this 5-star hotel brings a sense of harmony and satisfaction to its guests. Combined with unique colors inspired by Vietnamese folk materials, inside the hotel, it is easy to see images of stools, benches, "street carts" among the Old fashioned local restaurant. Wink Hotel Danang Riverside is proud to be the winner of the hotel with the BEST ARCHITECTURE DESIGN VIETNAM in 2021 voted by the International Travel Awards.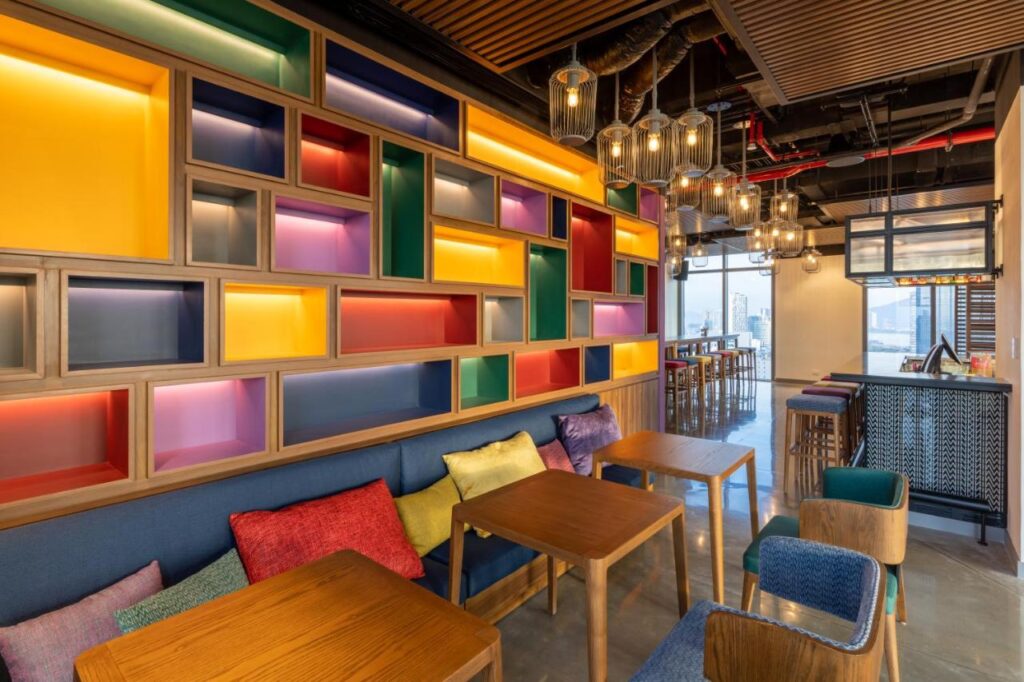 Image: Unique design at Wink Hotel Danang Riverside
stay at wink hotel danang riverside for 1 month+ and get extra benefits:
2.000.000 VND credit for laundromat per month
03 times of housekeeping per week
15% discount on F&B services
NETT price guarantee (5% of service charge and 10% VAT included) – Utilities included
Room equipment and kitchenware included
Free access to 24/7 Pool + Bar, Gym, Co-working space, Wink Space
Mechanical car parking (01 lot) and motobike parking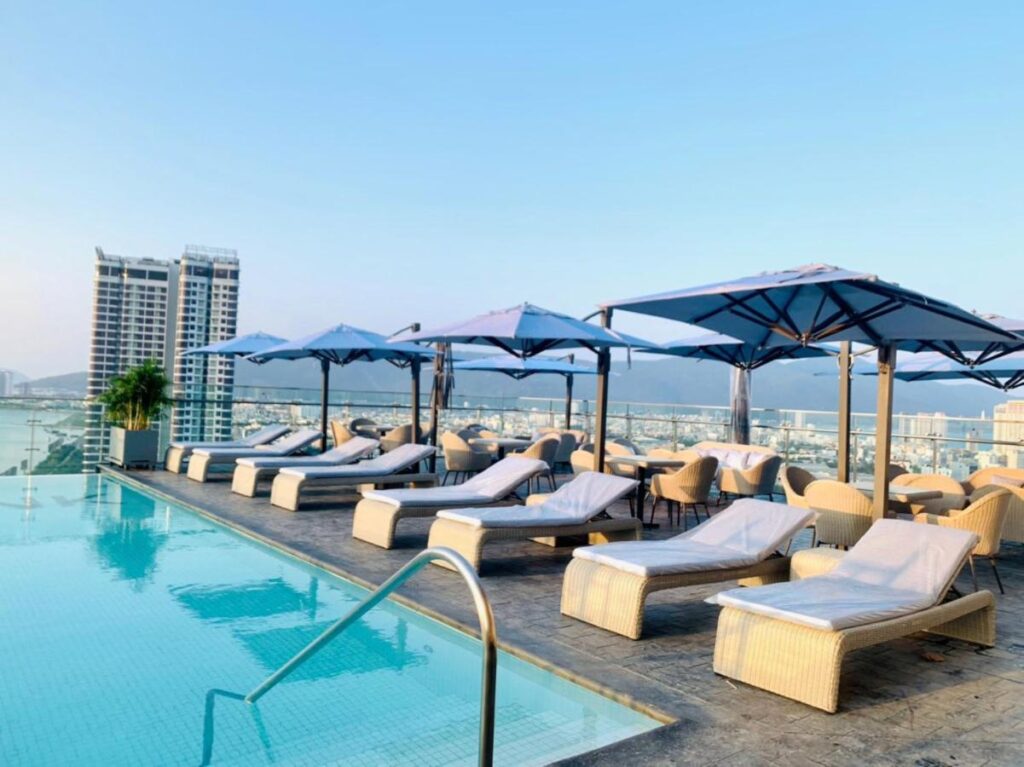 Image: Hai Pool + Bar at Wink Hotel Danang Riverside
EXTREMELY SPECIAL PRICE
01 Bedroom Suites (Area: 32m2): VND 28 million NET (Including all the above privieges + breakfast
01 Bedroom Suites + Connect room (2BR Suites, Area: 50m2): VND 27 million NET (Including all the above privieges but not including breakfast)
Image: Suites room at Wink Hotel Danang Riverside
CONTACT