Hoiana Residences
Set in a spectacular beachfront location, the luxurious Hoiana Residences offers the ultimate in resort style living at Hoiana Resort & Golf.
Each one of the 270 stylish and fully furnished residences feature contemporary living areas and spacious private terraces overlooking lush gardens or stunning sunsets over the East Sea.
TYPE OF RESIDENCES
ONE BEDROOM RESIDENCES: Residences, spanning up to 95 square meters, offer spacious living and dining areas with kitchen, bar and an all-in-one washer and dryer. Residents will also enjoy panoramic views of the gardens or the East Sea.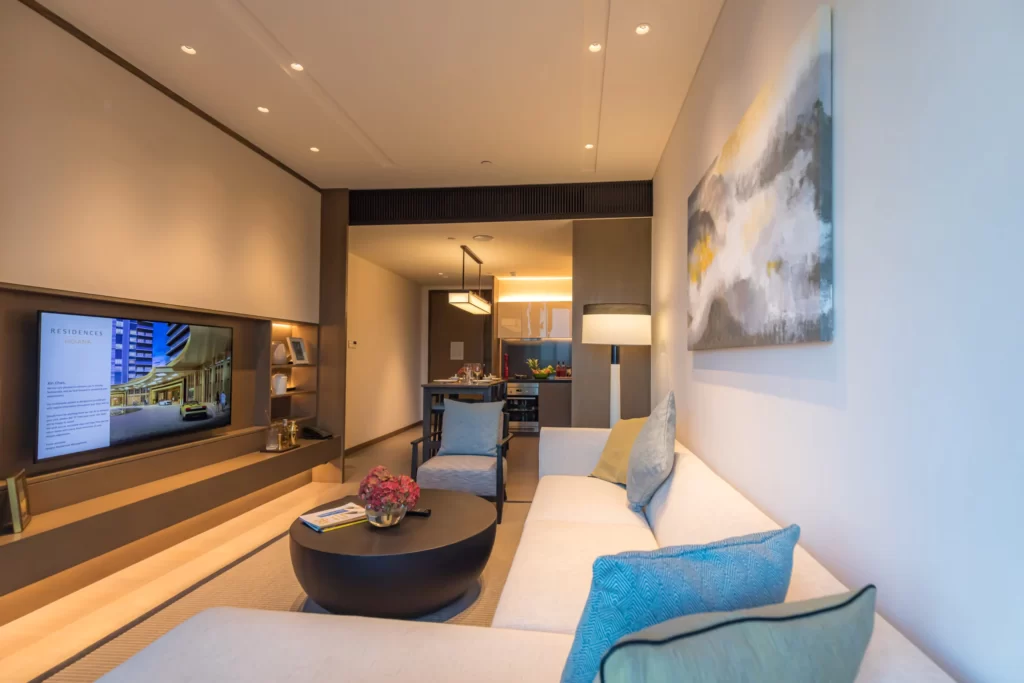 TWO BEDROOM RESIDENCES: Spanning up to 126 square meters, the Two- Bedroom Residences feature contemporary living and dining areas with kitchen, bar, one king and one twin bedroom, two separate bathrooms and an outdoor terrace with spectacular ocean or garden views
THREE BEDROOM RESIDENCES: The luxuriously spacious Three-Bedroom Residences, spanning approximately 165 square meters, feature two king rooms and one twin room – each with their own private baths Unique to these residences are the expansive balconies that extend from the living room to the bedroom, giving residents unparalleled views of the East Sea or the lush green gardens and swimming pool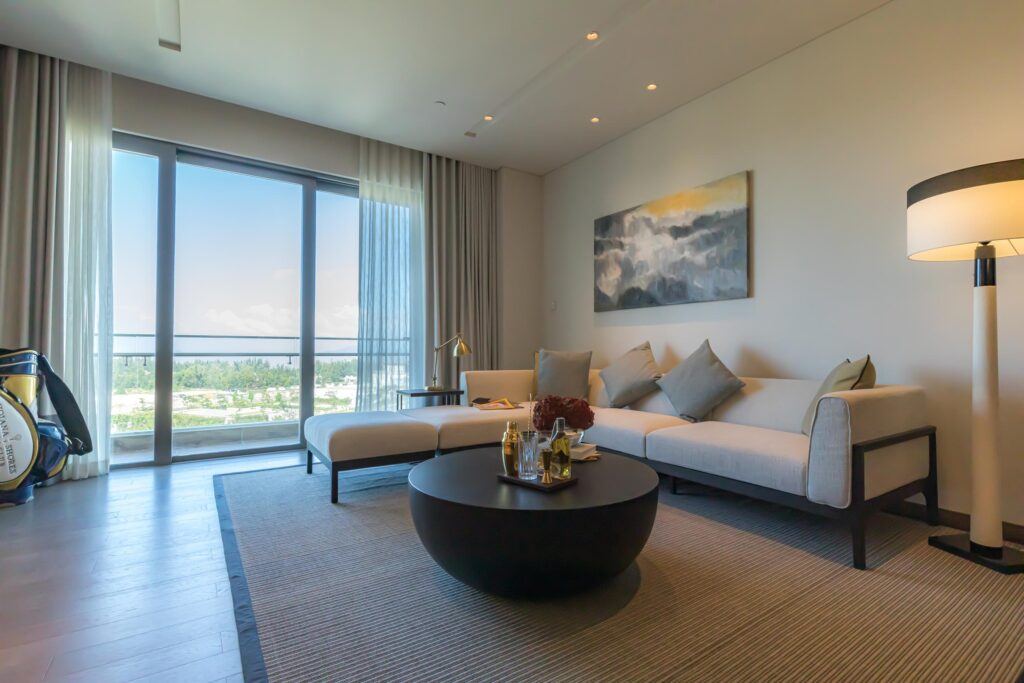 STUDIO RESIDENCES: Tastefully decorated, warm and welcoming, the spacious Studio features king-size beds, comfortable daybed sofas, 55* LED TVs and private terraces complete with complimentary wifi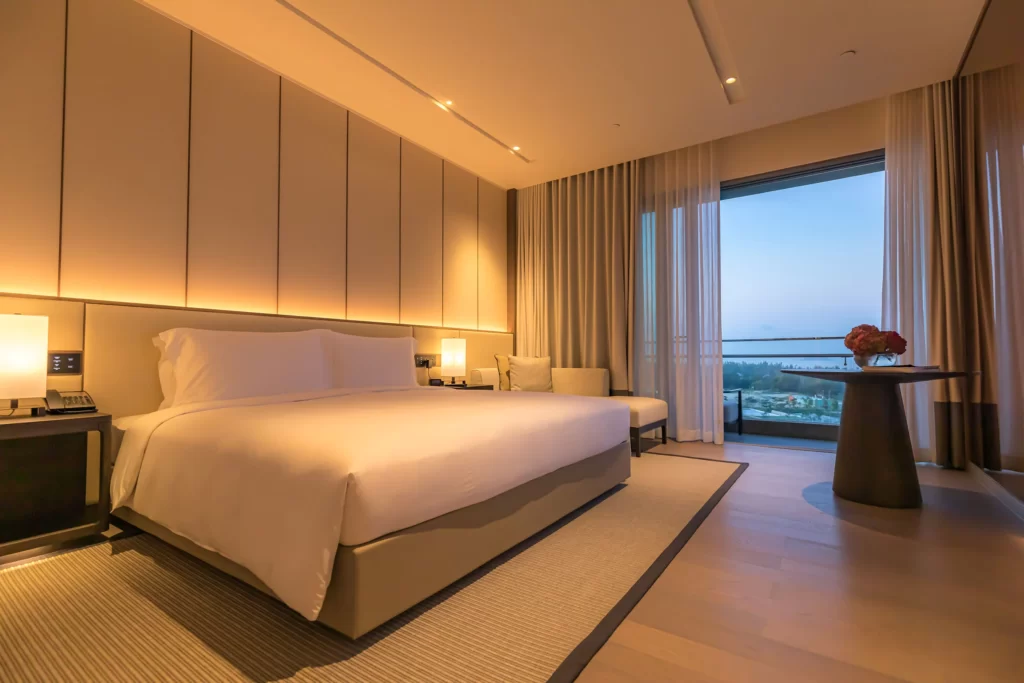 Contact Luvill Asia Properties for more details: